The rugs, display items, books, and frame with pattern were loaded into my car and driven to Harrisonburg, VA on July 11. I turned them all over to the curating team and learned some tips for installing exhibits. One, add screw eyes to the end of dowel rods so wires are secured when installing. Another, prepare a layout ahead and place painters tape where each item will be placed. Put the tape at top and cut wire(s) the length from moulding to display plus enough to wrap for hanging. Have all tools ready including multiple ladders and a full prep table.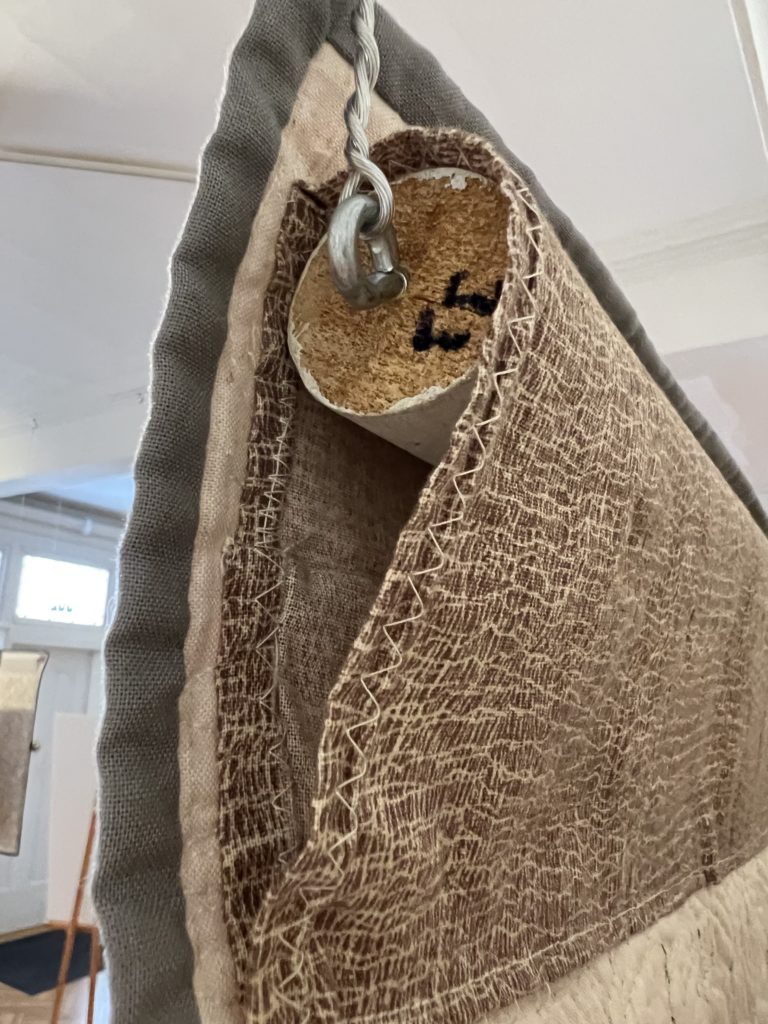 Part of this exhibit includes an interactive area with hooking frame, a design saying WELCOME and fabric strips set up for the public to try their hand. Simple directions are on a poster right next to the frame. By the end of the exhibit the completed rug will become an item to benefit the museum. The curating team was the first to pick up the hook and pull some loops.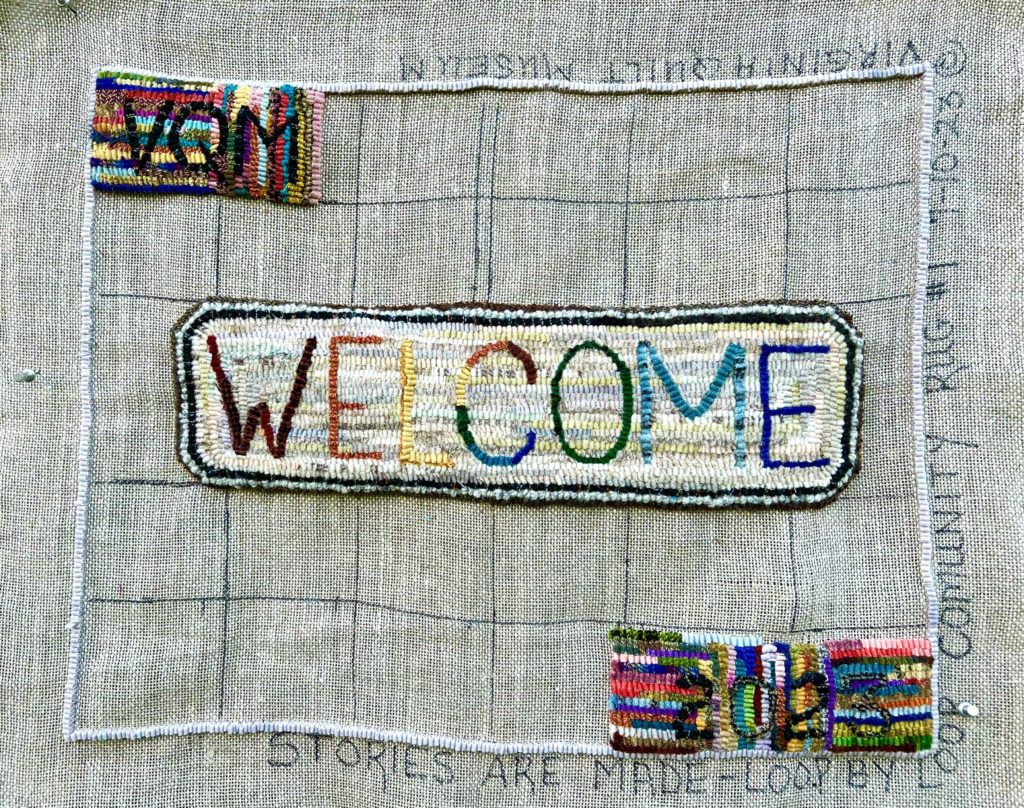 For those of you who will not be able to visit the Virginia Quilt Museum during this exhibit here is the digital catalog. The full catalog includes the traveling schedule, more work and artists, the bios and artist statements, links and resources to learn more about contemporary rug hooking.
Several of the artists are also authors. Their books are available to peruse in the exhibit and many are for sale in the Museum Shop. You can also purchase a colorful pin.
I can't say it often enough seeing fiber art in person is such a learning experience. There are several other exhibits at the Virginia Quilt Museum featuring contemporary mixed media, art quilts, heirloom treasures which will open your creative tool box to many new ideas.
The full traveling schedule and link to catalog can also be found at SusanFeller.com/calendar. We all look forward to comments and the networking opportunity this opens.
Check out our social media profiles as the artists share stories and their ongoing creative journeys. Cheryl Bollenbach, Meryl Cook, Susan Feller, Elizabeth Miller, Karen D Miller, Domenica Zara Queen, Terri Todd, By Jane's Daughter, UnitingUs. Exhibiting in the next show is Laura Salamy.