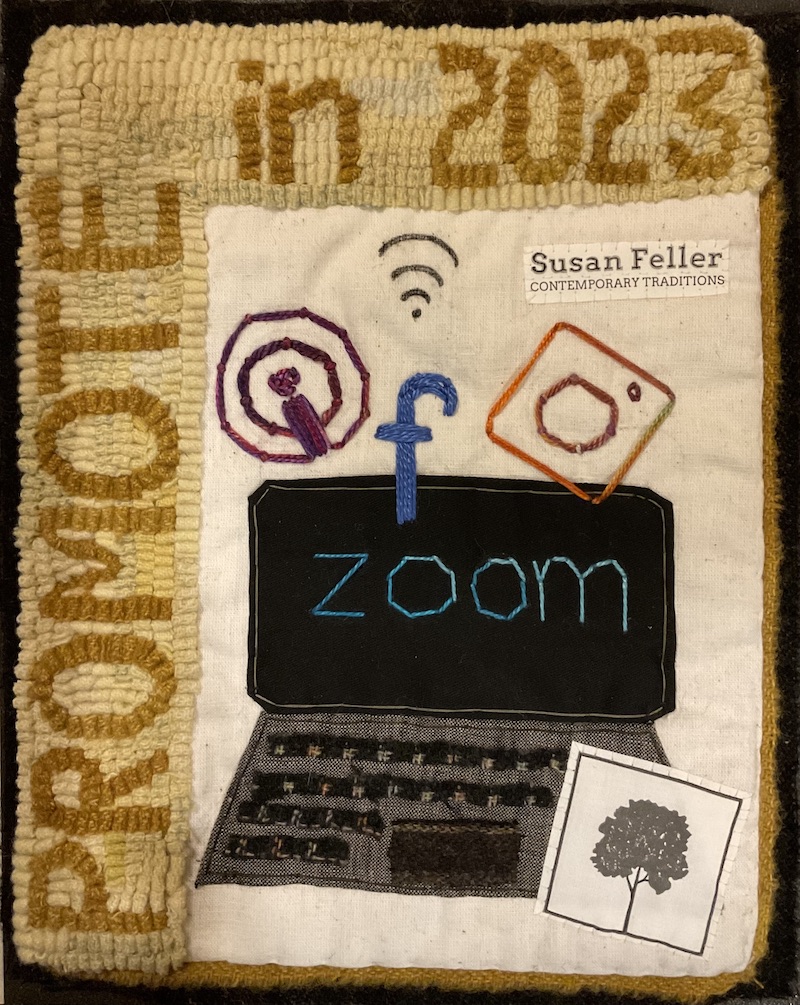 Monthly on the 20th new blog post reviewing Appalachian arts, places, and fiber events.
Check out the tab BLOG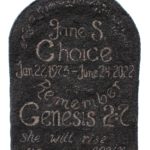 July 12 – October 7 'Stories are Made Loop by Loop', curated by Susan Feller. Virginia Quilt Museum, Harrisonburg, VA Artists in this exhibition use rug hooking to document and explore social, emotional and personal topics.
Domenica Zara Queen, West Virginia
Cheryl Bollenbach, Tennessee
Terri Todd, Virginia
Karen Miller, Ontario, Canada
Meryl Cook, Nova Scotia, Canada
Elizabeth Miller, Maine
Mary B. Lopez Miller, British Columbia, Canada through Uniting Us, Washington, DC
August 16-19 Rug Hooking Week at Sauder Village, Archbold, OH
Guided Artist Residency participants consider this year your time to explore the exhibit, vendors specifically searching for new ideas, tools and friends. Zoom interview ahead, individual and group question sessions and follow up via zoom. Great results from the inaguarul cohorts. This session will be scheduled again for 2024 Rug Hooking Week at Sauder Village. Registration opens in November.
September 5 – September 26 Exhibit at Eastern WV Technical and Community College, Moorefield. Work reviewed by Robert Singleton. Entered Miss Mountaintop Removal.
September 23 How to Hook workshop plus add applique' and embroidery for mixed media mat. Three hours 10:30-1:30 at Virginia Quilt Museum click for registration
October 6 – November 26 Voices from West Virginia at The Dairy Barn Art Center, Athens, OH group show curated by Suzan Ann Morgan. Five artists with visually diverse styles interpret personal beliefs and daily life in Appalachia. Ginger Danz, Susan Feller, Suzan Morgan, Leslie Norris and Nicole Westfall use paint, textiles and screen printing to express fresh ideas brewing throughout the arts community in West Virginia and beyond.
November 5 – February 10, 2024 23rd Juried Biennial Exhibition WV Dept of Culture, Arts and History, Culture Center, Charleston, WV. Opening event November 5. Work accepted is Our Mountains Past, Present, Future? and Jane S. Choice.
Available for online workshop, mentoring or lecture on request. Individuals or groups. See ArtWools.com Workshops
2024
March – June 2024 Stories are Made Loop by Loop travels to Juliet Art Museum at Clay Center for the Arts & Sciences, 1 Clay Square, Charleston, WV
July 5 – September 11, 2024 Stories are Made Loop by Loop travels to The Dairy Barn Art Center, 8000 Dairy Lane, Athens, OH
September – December 2024 Stories are Made Loop by Loop travels to Schwenkfelder Library and Museum, 105 Seminary Street, Pennsburg, PA