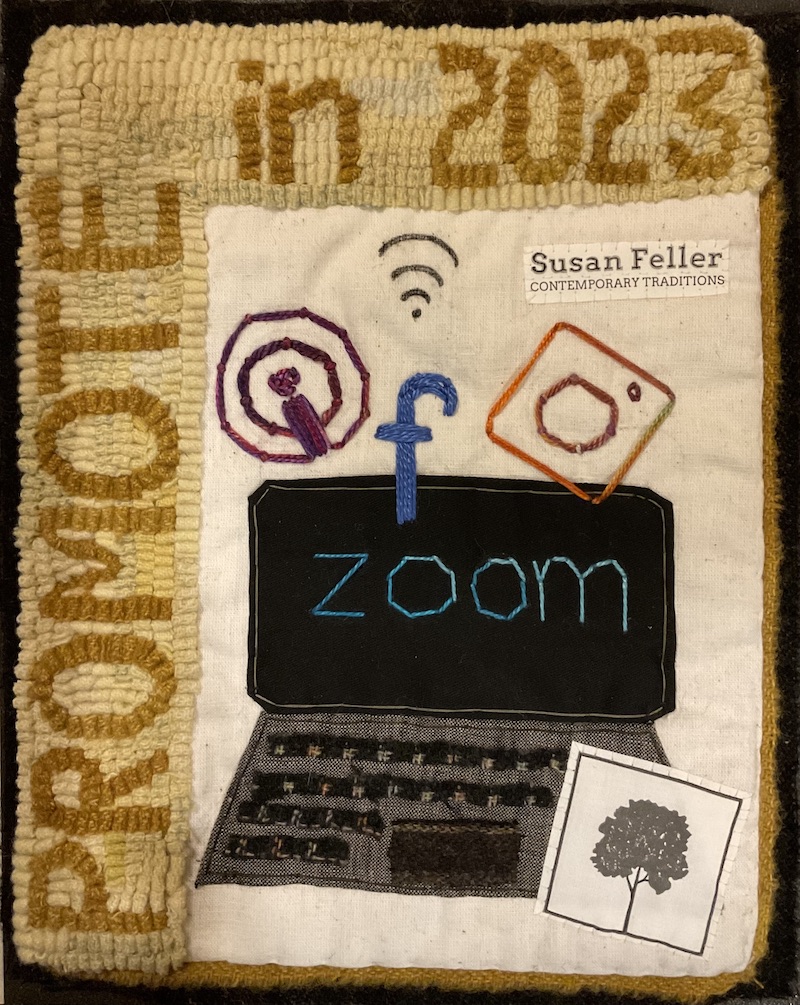 Choosing a word to describe the year ahead has become my routine. PROMOTE is 2023's. Monthly, on the 20th, a blog post will be released introducing people, places and or events I have researched. Focusing on contemporary textile arts, today's makers of Appalachian traditions or the stories behind objects, the posts will aim to promote culture in the 21st C.
The Dairy Barn Art Center in Athens, OH offers exhibitions, events and educational programs providing access to fine arts and crafts from outside the region to community of all ages. In its 14th year Women of Appalachia fine art exhibit is featured in the main gallery January 13 – March 19, 2023.
Jurors Alison Helm, Miyuki Akai Cook, and Margaret Curtis curated into the exhibit 96 works by 40 mixed media artists of diverse backgrounds, residing in or with a strong tie to Appalachia. There are 16 artists who include fiber techniques in their work, three that I recognize from West Virginia. Here are our stories.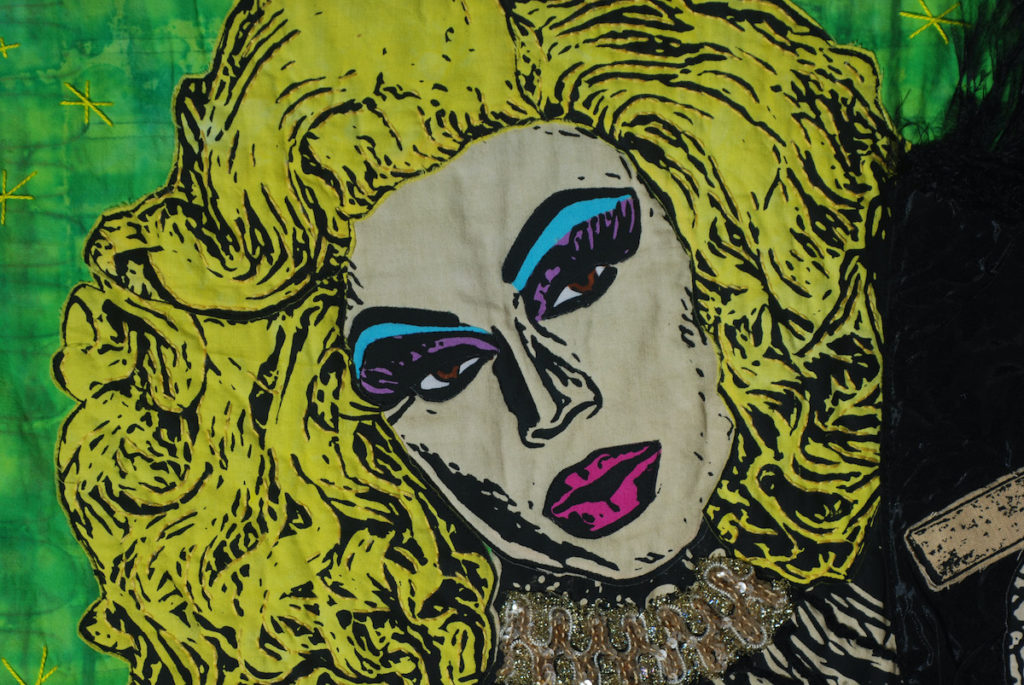 Suzan Ann Morgan finds creating work helps to process her own evolving "truths". On the Face of It suggests that "drag" is the modern version of blackface, except now women are the target. She felt the topic needed to be discussed during this current and rightful push for LGBT rights.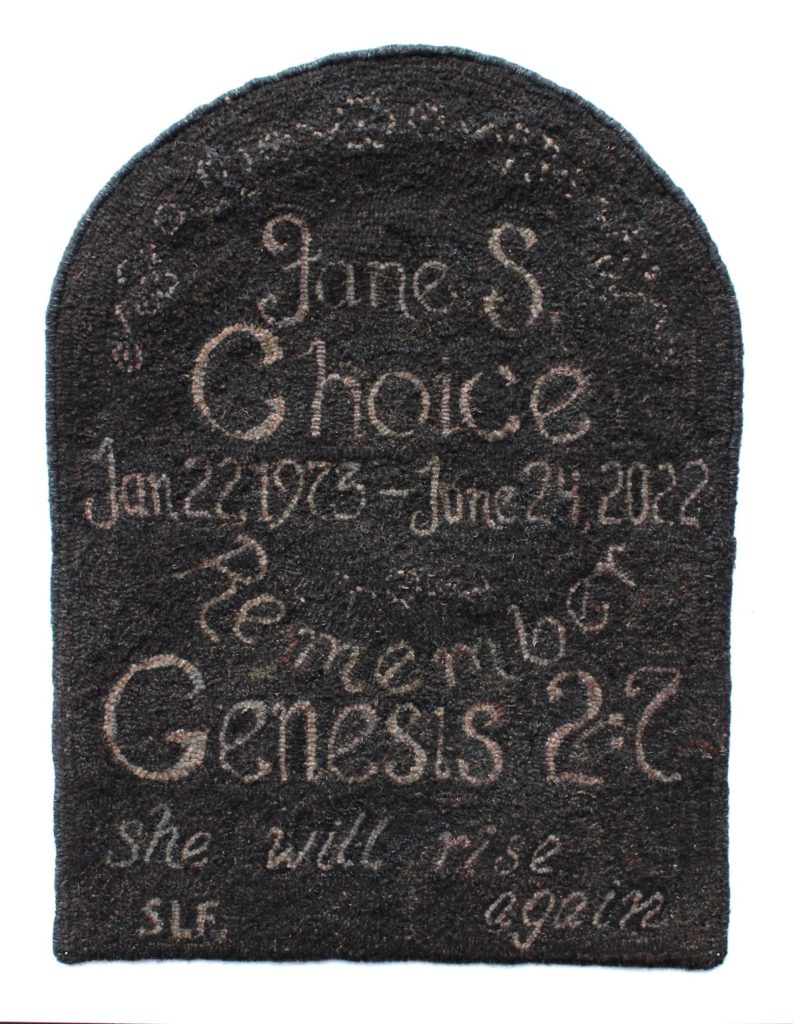 Susan Feller uses traditional textile techniques to speak about social issues. Jane S. Choice is the fourth in ICONIC series addressing equal rights. The time alone creating is therapeutic, the artwork when exhibited invites conversation and action.
Quilting, weaving, applique', assemblage, needle felt, beading, clothing all are used creatively by the exhibitors. Each piece has a personal story briefly explained in a label. Hopefully you can visit and make note to follow the artists' whose work speaks to you.
Check out the Dairy Barn Art Center Youtube channel for a series of artist talks. This link goes to a conversation with Suzan Ann Morgan, myself and quilter Nancy Herschberger.